Set up JusProgDNS in DSL boxes
JusProgDNS can easily be set up as a parental control program in (almost) all DSL boxes. Just change the nameserver settings of your DSL box to the nameserver IP of JusProgDNS. How to do this is shown in the step-by-step instructions below.
For each age level there are two individual IP addresses (and two more for IPv6, if you should need that). Select the appropriate IP addresses from the expander element to the right by entering the IP addresses appropriate for your Internet filter. You can find out which ones by clicking on the plus sign next to the desired age level.
Note: If you enter JusProgDNS as a parental control program in your DSL box, then the child and youth protection applies to all end devices that access the Internet via the DSL box (unless your DSL box allows different name server entries per profile). Check which age level best suits this – e.g. with the age level "from 16 years" the websites that are dangerous to development are blocked, but all other websites can still be accessed by everyone.
Step-by-step instructions for parental control in DSL boxes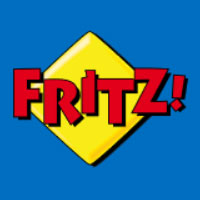 FRITZ!Box
FRITZ!Box
Step-by-step instructions on how to set up JusProgDNS as a parental control program and child filter in FRITZ!Box.
Your end device is not listed here?
Find out how to easily install JusProgDNS in our device-independent step-by-step guide – click here.