Set up JusProgDNS in Windows operating system
You can set up JusProgDNS very easily in computers with Windows operating system. This is possible with all Windows versions, e.g. Windows 11, Windows 10, Windows 8, Windows 7 and also Windows Server 2012, Windows Server 2016 and Windows Server 2019.
All you have to do is enter the name server IP addresses of JusProgDNS into the Windows operating system. How to do that, you will learn in our step-by-step instructions.
There are two specific IP addresses for each age level of the minors (and two more for IPv6, if you should need that). Select the IP addresses that match the age level from the expander element at the top right by entering the IP addresses that match your children. To do this, click the plus sign next to the desired age level.
Note: If you enter the name server IP of JusProgDNS manually in the Windows computer, then the child and youth protection applies to all users of the device.
Win-Software for JusProgDNS

JusProgDNS offers an own software for notebooks and desktop computers with Windows operating system (Windows 11 and Windows 10). The software automatically makes all settings (name server entries) necessary for JusProgDNS in the Windows operating system. User-friendly you can switch between parent and child profiles with individual age levels.
Download: https://www.jusprogdns.com/download/JusProgDNS-Win_1-21-0-2.exe
The Win software for JusProgDNS is protected against circumvention and uninstallation with the parent password. DynDNS profiles can be entered in the software so that the settings made in the login area of jusprogdns.com can be assigned.
Alternative: Software JusProg youth protection program for Windows (without JusProgDNS).
Tip: JusProg e.V. offers a stand-alone software for Windows operating systems with multi-user control (individual age class per child/user), various functions and higher bypass security. The JusProg Windows software is free of charge.
Here you can download JusProg for Windows: https://www.jugendschutzprogramm.de/download-2/
Step-by-step instructions for parental control in Windows operating systems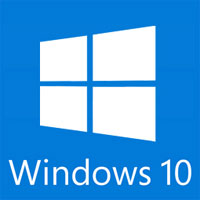 Windows10
Windows10
Step-by-step instructions on how to set up JusProgDNS as a parental control program and child filter on Windows 10.
Your end device is not listed here?
Find out about the easy installation of JusProgDNS in our device-independent step-by-step guide click here.